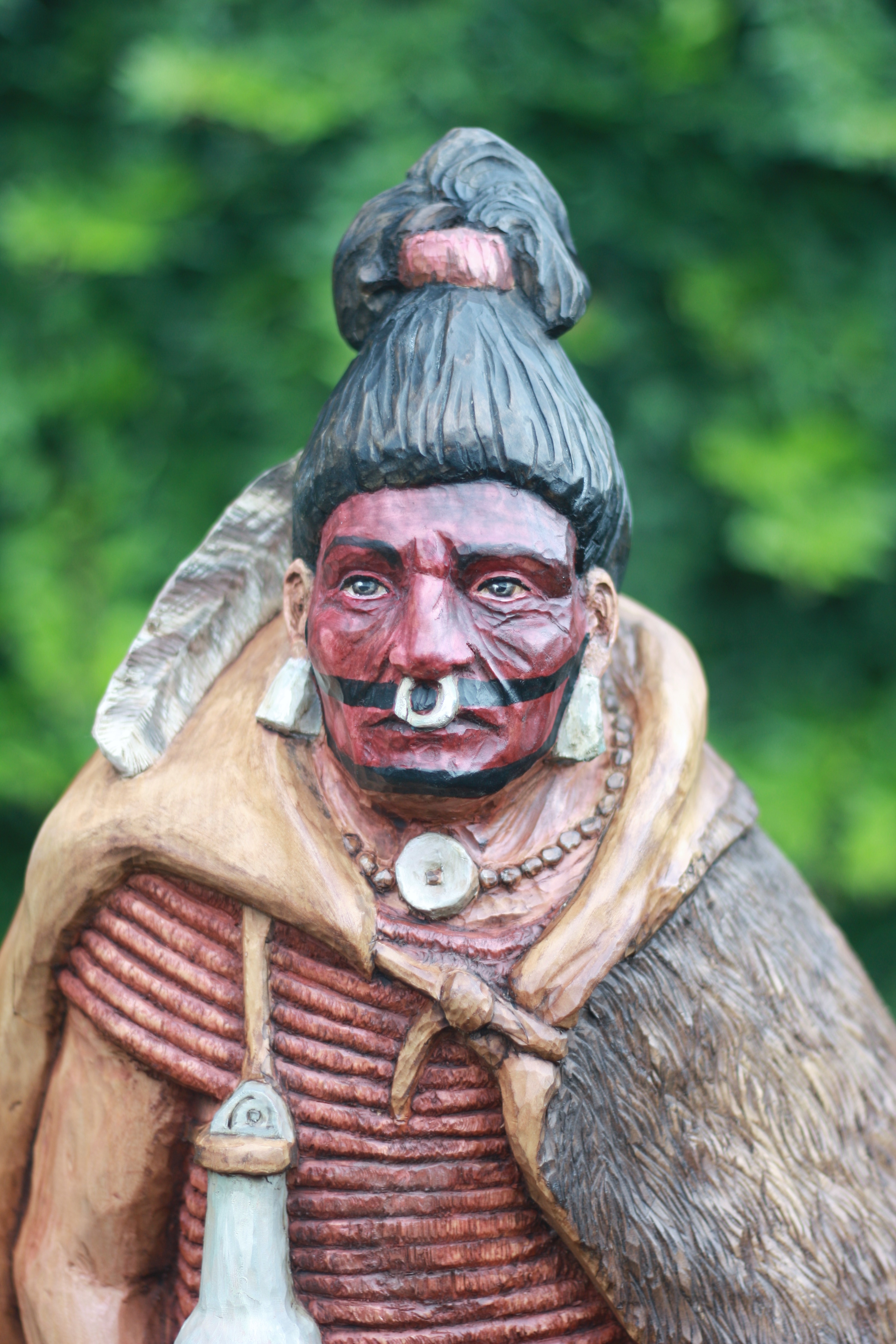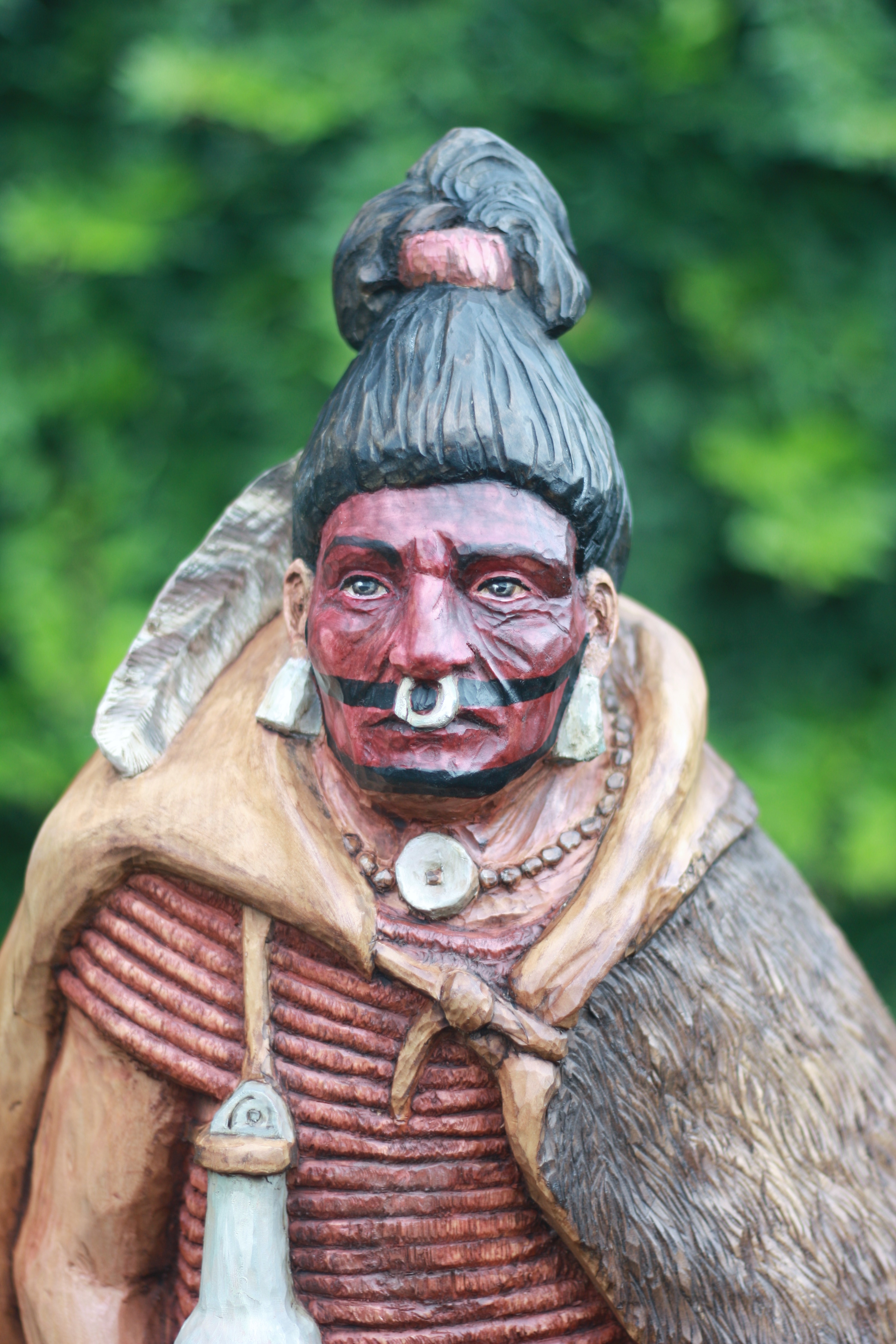 Maximum purchase amount of 1 is allowed
Nootka or Nuu-chah-nulth inhabited the west coast of Vancouver Island.  Their language is part of the Wakashan family.  They are also one of the first tribes that encountered Europeans north of California.  The Nootka were one of the few North American tribes that were head hunters.
The Nootka Warrior is wearing clothing of ceder bark and a bear skin robe.  It
is carved
from Lime wood and painted with watercolors.  It
is sealed
and waxed to protect it for many years to come.
I have created this work especially to help fund my daughters art education at the Florence Classical Arts Academy in Florence, Italy
. 
In addition
to receiving a one of a kind sculpture I will deliver it anywhere in North America (I will need to be able to drive or
fly
there)
. 
I will give an informal talk about the creative process and Nootka culture to you and a group of your closest friends
.

Approximately 32 inches tall.